About our office
Our office of Enterprise Europe Network operating at West Pomeranian Economic Development Association – Szczecin Business Center continuing its activities in the area of services provided to local entrepreneurs by the Euro Info Center in Szczecin, which has been operating in the ZSRG-SCP since 1999.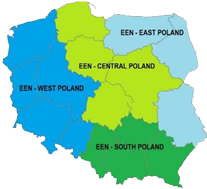 We are a member of the Enterprise Europe Network West Poland Consortium (EENWP), which consists of 9 institutions from the West of Poland providing business development services. The coordinator of our Consortium is the Wroclaw Center for Technology Transfer (WCTT) operating at the Wroclaw University of Technology.
Thanks to the financing of our actions by the European Commission and the Polish Agency for Enterprise Development (PARP), we can help Polish SMEs free of charge to find reliable partners in the foreign markets, we help in the negotiation of cooperation agreements, we help SMEs to find themselves in the jungle of EU regulations and to find the right program of co-financing. We also help to clarify the innovative needs of the enterprise, we are looking for companies with available technologies and solutions.
Our offer is addressed to:
micro, small and medium entrepreneurs  (SMEs) of the Zachodniopomorskie voivodship
people planning to start their own business.
Our team now consists of 5 consultants specializing in a wide range of topics to provide entrepreneurs and companies with the widest possible range of support.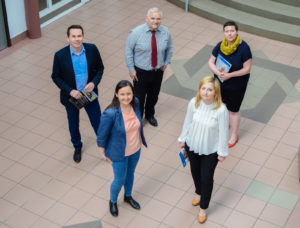 Contact us
Please use the form below to get more information about EEN, about our office and services, or go to the "Contact" page.